Arborist in Santa Ana, CA
ArborWest has been serving the tree care needs of clients throughout Santa Ana and Mission Viejo, CA since 1988. Decades of experience have given us the skills to properly trim, prune and treat your trees, to ensure they continue to grow beautifully. We also offer tree and stump removal, pest management, tree planting and so much more.
We've been providing tree services to customers throughout Santa Ana, CA for 30 years! Our experience and expertise are unmatched.
In addition to tree care, we're also equipped for tree and stump removal, for when trees become too damaged or degraded.
We adhere to the standards set down by the International Society of Arboriculture (ISA) and the American National Standard Institute (ANSI).
Our staff is fully licensed and insured for your peace of mind and protection (Contractor's License #891356).
We offer free estimates and consultations for all of our tree services. Our mission is to personalize tree service around the unique needs of your trees.
About Us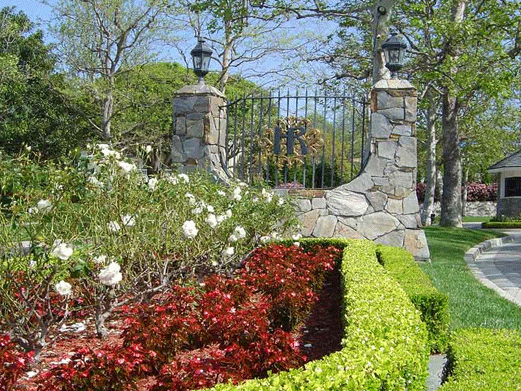 Tree trimming is our business. As arborists, we are dedicated to increasing the value of your trees and enhancing the urban forest. At ArborWest, we have been servicing the trees of Orange, LA, and Riverside counties for over 20 years. We take pride in the work we do and are confident that we are the best tree service providers in Southern California; ArborWest is for people who care about their trees.
The character of the tree can be developed and enhanced through proper tree trimming. ArborWest is committed to providing the highest quality tree service by balancing the health of the tree with the needs of the homeowner. We believe that tree pruning is an art form and we strive to continuously hone our craft through ongoing training. Our most valuable customer is an educated one, which is why we encourage an onsite survey of your property as well as a consultation with our arborist. ArborWest provides free estimates and our dedicated staff is eager to attend to your needs using integrated proprietary software designed specifically for ArborWest, which allows for seamless communication between our field and office staff.
Proper tree trimming can be utilized to develop sound structure in young trees by eliminating weak or defective branches, improving spacing and directing new growth. Tree trimming in mature trees serves to manage safety, improve aesthetics, extend life span, assist with pest problems and minimize conflicts with modern urban life. Pruning standards have been developed by both International Society of Arboriculture (ISA)and American National Standard Institute (ANSI)with the health of all trees in mind. These organizations set the level of performance for pruning throughout the industry and the world.
Urban trees are routinely trimmed improperly by people who don't understand how trees mature, function or respond to pruning. Most of these people are not trained properly and are unfamiliar with accepted arboricultural pruning standards performed by arborists. Lack of information and common misconceptions often result in tree topping or other harmful trimming practices. If trees are not trimmed correctly, it destroys the natural shape, structure and beauty of the tree. As a result it diminishes value, creates hazardous trees, causes stress, reduces longevity and increases overall cost of maintaining the tree.
The goal of tree trimming or pruning standards is to provide arborists with the tools, concepts and knowledge to provide the community with healthy, beautiful and safe trees. Guidelines are set for thinning, heading and pruning cuts as well as crown cleaning, thinning, reduction, restoration and rising. Tree trimming and tree removal should be left to the experts. Call us today for your free estimate or consultation. Contact us!
We're Committed to the Highest Caliber Tree Care
There's a lot more to tree care than general trimming. To ensure the long-term health of your trees, it takes a tailored scope of services, provided by an expert arborist in Santa Ana, CA. To make sure your trees are getting what they need to thrive, choose ArborWest! We're a full-service tree company offering our customers a complete scope of services, including trimming and pruning, pest control and mitigation, growth management, planting, removal and more. When it comes to your trees, we make sure they're getting exactly what they need throughout their lifetime.
We're more qualified to meet the needs of your greenery than most other tree trimmers in Santa Ana, CA because of our many decades of experience and personalized approach to tree care. We actually take the time to get to know your trees. We can discern if they're suffering from any blights or pests, if they need fertilization or irrigation, or what type of shaping services may best benefit them. Once we've put together a care plan for your trees, we execute on it, to make sure the tree is given every opportunity to live healthily. From newly planted trees to trees that are hundreds of years old, our mission is always to deliver the utmost care. And, if the time comes to remove a tree, count on us to make sure it's done swiftly, carefully and thorough. We're there every step of the way; delivering tree care for those who care about their trees.
Give Your Trees the Best Care
Your trees deserve the best care to keep them looking great and growing healthily. Let ArborWest provide it. Contact us today for a free consultation and estimates on service.
Proudly offering the best tree trimming, tree removal and more to the following areas:
Santa Ana, CA
Mission Viejo, CA
Anaheim, CA
Brea, CA
Buena Park, CA
Costa Mesa, CA
Coto de Caza, CA
Cypress, CA
Dana Point, CA
Dove Canyon, CA
Fountain Valley, CA
Fullerton, CA
Garden Grove, CA
Huntington Beach, CA
Irvine, CA
La Palma, CA
Ladera Ranch, CA
Laguna Beach, CA
Laguna Hills, CA
Orange County, CA